United Nations High Commissioner for Refugees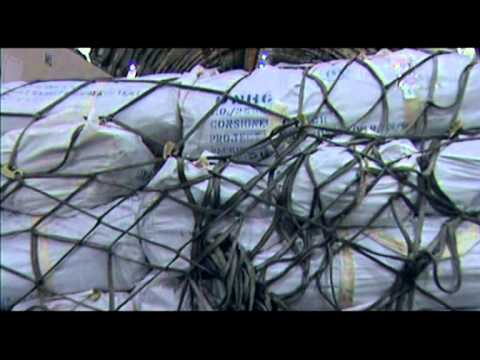 About UNHCR
UNHCR was founded on 14 December 1950 by the UN General Assembly. The Organization is mandated to lead and coordinate international action to protect people forced to flee and to secure lasting solutions for them.
UNHCR is a significant humanitarian organization with more than 17,000 employees, present in 135 countries with a budget of 8.6 billion US$ and with a procurement value of 1,14 billion US$ in 2019.
The Division of Emergency, Security and Supply coordinates all procurement and supply activities within the Organization. According to its emergency response commitment, UNHCR can provide airlifts with Core Relief Items for at least 600,000 people as well as deploy up to 300 staff within 72 hours.
Headquarters are in Geneva, Budapest and Copenhagen. The Supply Management Service is located in Budapest, Hungary.
Procurement
DOING BUSINESS WITH UNHCR
Procurement Principles
In line with UN Financial Regulations and Rules: UNHCR procurement is based on fairness, integrity and transparency through competition and best value for money, taking into consideration the best interest of the organization. Priority is given to source in areas of operation (when prices are competitive and other conditions allow) and UNHCR uses competitive bidding to obtain goods and services (Exceptions to this are limited to a few cases only).
Vendor Registration
UNHCR vendor database registers all vendors to UNHCR for the purpose of tendering and supplying to the UNHCR. Filling a Vendor Registration Form with supporting documents which includes the following information is mandatory:
Firm/Company/Factory registration certificate

Brochures on products/services

Audit certificate/report

Environmental policy

Quality assurance certificate

Registration with Tax/VAT

Company's annual financial report
Solicitation documents
There are three types of solicitation documents issued by the UNHCR to fulfil a procurement requirement, which will vary in accordance with the nature of the requirement and the estimated monetary value:
Request for Quotation (RFQ): An informal invitation to submit a quotation for requirements of relatively low monetary value. Prices and other commercial terms and conditions are requested and an award is usually made to the lowest priced technically compliant offer.

Request for Proposal (RFP): A formal request to submit a proposal against requirements that have a monetary value above the RFQ threshold but are not fully definable at the time of solicitation and where the innovation and specific expertise of the proposer is sought to better meet the procurement requirement. Price is only one of several factors comprising the evaluation criteria, which are determined before the RFP is released. The offer from a supplier is submitted in two sets of documents: a Technical offer and a Financial offer.

Invitation to Bid (ITB): A formal invitation to submit a bid usually associated with requirements that are clearly or concisely defined, and have a monetary value above the RFQ threshold. Award recommendations are based on the lowest cost technically compliant offer.
Supplier Code of Conduct
The Code of Conduct sets forth what is expected of all suppliers with whom UNHCR does business. The complete version of the "UN Supplier Code of Conduct" can be found online at: www.unhcr.org/supply
---
EXAMPLE OF ITEMS PROCURED BY UNHCR
| Goods | Services |
| --- | --- |
| Fuel | Audit Service |
| Agricultural tools | Cleaning |
| Blankets | Construction |
| Clothing | Electricity |
| Drugs and medical Supplies | Inspection |
| Generators | Insurance |
| Pumps | IT, Telecom |
| IT and Telecommunication equipment | Health Administration Service |
| Jerry cans, buckets | Lease or rental of property/building |
| Kitchen sets, stoves | Mailing services |
| Hygiene parcel | Medical Services, Evacuation |
| Office equipment | Meeting facilities |
| Plastic tarpaulins, rolls | Printing |
| Sanitary materials | Road maintenance service |
| Sleeping mats | Security |
| Solar lamp | SAT Communication service |
| Tents | Training/workshops |
| Vehicles, trucks | Transportation |
TOP 5 ITEMS AND SERVICES IN 2019 BASED ON THEIR PROCUREMENT VALUE (m. US$)
| ITEMS | VALUE (in m. US$) |
| --- | --- |
| BEDCLOTHES, MATTRESSES/TOWELS | 35 |
| TENT/CAMP/OUTDOOR EQUIP/ACCESSORIES | 31 |
| DIESEL | 30 |
| SOAP/CLEANING/HYGIENE SUPPLIES | 29 |
| 4x4 STATION WAGON | 26 |
| SERVICES | VALUE (in m. US$) |
| --- | --- |
| BUSINESS/ADMINISTRATIVE SERVICES | 141 |
| FINANCIAL SERVICES | 130 |
| MAINTENANCE/CONSTRUCTION SERVICES | 78 |
| ADVERTISING/INFORMATION SERVICES | 51 |
| SECURITY/SAFETY SERVICES | 49 |
---