International Atomic Energy Agency - The Atoms for Peace and Development Organization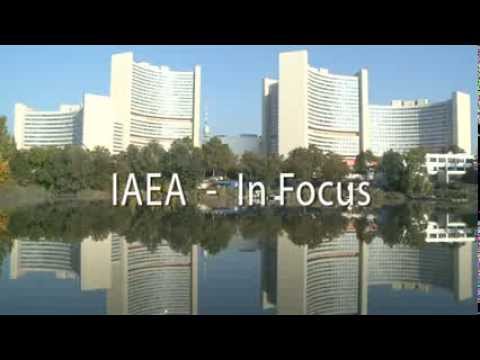 About the IAEA
The IAEA is widely known as the world's "Atoms for Peace" organization within the United Nations family. Set up in 1957 as the world's centre for cooperation in the nuclear field, the Agency works with its Member States and multiple partners worldwide to promote the safe, secure and peaceful use of nuclear technologies. It is comprised of 167 Member States (as of November 2015).
Mission Statement: The International Atomic Energy Agency is an independent intergovernmental, science and technology-based organization, in the United Nations family, that serves as the global focal point for nuclear cooperation; The Agency's range of activities is focused, in a balanced manner, on promoting peaceful applications of nuclear science and technology, enhancing nuclear safety and security, helping to strengthen global nuclear verification and non-proliferation efforts, and, through its technical cooperation programme, ensuring that the benefits of nuclear science and technology are shared by all of its Member States for their economic and social development.
IAEA Core activities:
Safeguards and Verification – verifying that safeguarded nuclear material and activities are not used for military purposes;
Safety and Security – helping countries to upgrade nuclear safety and security, and to prepare and respond to nuclear and radiological emergencies;
Science and technology – helping countries mobilize peaceful applications of nuclear science and technology;
Procurement
Procurement Aim: Achieve the goals and objectives of the Agency and Best Value for Money (BVM), through fair, transparent and effective international competition.
How and what we buy
The IAEA procures a diverse array of goods, equipment and services: scientific, information technology, technical consultants, medical, agricultural, geological, hydrological and so on;
The IAEA procurement volume has a total value of €100 million for supply of goods and services per year. About half of these orders are for field delivery to IAEA Member States in Africa, Asia, Eastern Europe, and Latin America in support of IAEA field projects. The remainder are for IAEA's Headquarters sourcing in Vienna, Austria, its Laboratories at Seibersdorf, Austria, and Monaco;
Pursuant to the Agency's Administrative Rules, all procurements with an estimated value equal to or in excess of € 25,000 shall be competed to the maximum extent practicable considering all reasonable sources. Public announcement is required for competitive procurements equal to or in excess of € 150,000, which is done on UNGM.