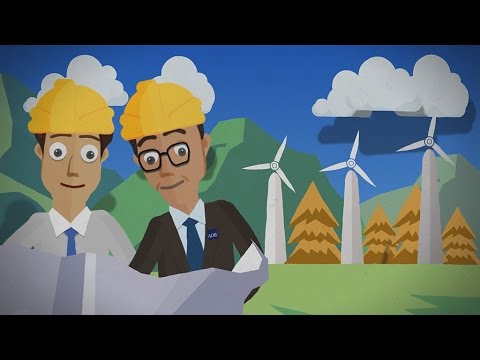 About ADB
The Asian Development Bank was conceived in the early 1960s as a financial institution that would be Asian in character and foster economic growth and cooperation in one of the poorest regions in the world. ADB assists its members, and partners, by providing loans, technical assistance, grants, and equity investments to promote social and economic development. ADB is composed of 67 members, 48 of which are from the Asia and Pacific region.
The goal of ADB
The Asian Development Bank aims for an Asia and Pacific free from poverty. Its mission is to help developing member countries reduce poverty and improve the quality of life of their people. Despite the region's many successes, it remains home to a large share of the world's poor: 330 million living on less than $1.90 a day and 1.2 billion on less than $3.10 a day.
ADB in partnership with member governments, independent specialists and other financial institutions is focused on delivering projects in developing member countries that create economic and development impact. As a multilateral development finance institution, ADB provides:
loans

technical assistance

grants
The clients of ABD are its member governments, who are also the shareholders.
In addition, ADB provide direct assistance to private enterprises of developing member countries through equity investments and loans. ADB maximizes the development impact of its assistance by:
facilitating policy dialogues

providing advisory services

mobilizing financial resources through cofinancing operations that tap official, commercial, and export credit source
Areas of focus
ADB operations are designed to support the three complementary agendas of inclusive economic growth, environmentally sustainable growth, and regional integration. ADB employs its limited resources in its areas of comparative strength—the core areas of:
Infrastructure (energy, information and communications technology, transport, urban development, water)

Environment

Regional cooperation and integration

Finance sector development
Education ADB also operates on a limited scale in other areas, including health, agriculture and natural resources, public sector management.
Procurement:
The Asian Development Bank procures quality goods and services for its own institutional use. ADB procures its requirements at competitive market prices using the most appropriate procurement method.
Institutional procurement methods vary depending on the estimated value and/or nature of goods and services being procured.
These procurements methods are:
open competitive bidding
limited tendering, shopping
direct or sole source contracting
Where open competitive bidding is used, procurement notices are advertised through the ADB website and/or relevant publications or websites. Interested vendors may go to Institutional Procurement Notices on the ADB's website page for ongoing and future open competitive bidding exercises for the year.
You may register as a supplier in ADB's Supplier Management System by visiting the ADB website page.
In all its institutional procurement activities, ADB staff is guided by the principles of fairness, transparency and integrity.