United Nations Fund Population
United Nations Fund Population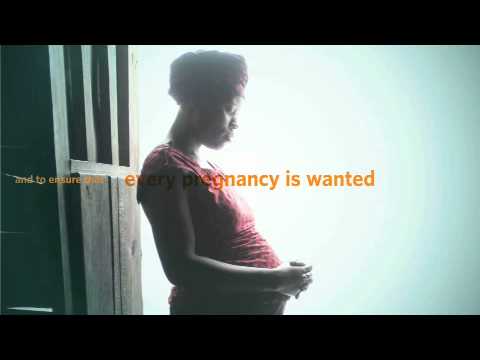 About UNFPA
UNFPA is the United Nations sexual and reproductive health agency. The mission is to deliver a world where every pregnancy is wanted, every childbirth is safe and every young person's potential is fulfilled.
UNFPA Supports:
Reproductive health care for women and youth in more than 150 countries – which are home to more than 80 per cent of the world's population;
The health of pregnant women, especially the 1 million who face life-threatening complications each month;
Reliable access to modern contraceptives sufficient to benefit 20 million women a year
Training of thousands of health workers to help ensure at least 90 per cent of all childbirths are supervised by skilled attendants
Prevention of gender-based violence, which affects 1 in 3 women
Abandonment of female genital mutilation, which harms 3 million girls annually
Prevention of teen pregnancies, complications of which are the leading cause of death for girls 15-19 years old
Efforts to end child marriage, which could affect an estimated 70 million girls over the next 5 years
Delivery of safe birth supplies, dignity kits and other life-saving materials to survivors of conflict and natural disaster
Censuses, data collection and analyses, which are essential for development planning
Procurement
UNFPA has been procuring reproductive health supplies for the developing world for over 40 years. Its expertise extends to managing a global supply chain that responds to the needs of our partners in development.
Formerly known as AccessRH, UNFPA Procurement Services partners with governments and NGOs to improve access to quality assured supplies in a cost-effective and reliable way.
The objective of Procurement Services is to offer UNFPA's knowledge, purchasing capacity and expertise to our development partners, so that they can use their own financial resources and donor funds to procure reproductive health supplies. UNFPA Procurement Services is built on partnerships and is not for profit.
The significant volume of contraceptives procured annually allows our clients to access favourable international pricing. As the leading United Nations agency for sexual and reproductive health supplies, UNFPA invites partners in development to benefit from its unique knowledge base and market influence.
Whether working with reproductive and sexual health, family planning, census or humanitarian response, UNFPA enables governments and NGOs to make the best use of their limited resources by delivering high quality supplies in a cost effective and reliable way.
The UNFPA product catalog contains a variety of quality-assured contraceptives, medical devices, pharmaceuticals, and kits related to reproductive health as well as census supplies and humanitarian supplies for use in crisis situations. The catalogue is online at UNFPA Procurement Services and it is updated regularly, providing the most recent product information and current pricing. Additional products may be found in the UNICEF Supply Catalog or UN Webbuy.
How to become a UNFPA supplier
As the lead agency within the UN system for the procurement of reproductive health commodities. UNFPA actively seeks to establish new relationships with suppliers of these commodities. Suppliers wishing to do business with UNFPA should register through the United Nations Global Market Place (UNGM).
UNFPA Quality Assurance
UNFPA is committed to procuring quality RH products and therefore evaluates and prequalifies suppliers based on internationally recognized quality standards before entering into any contractual agreements.
UNFPA quality assurance activities follow a systematic process to ensure that RH products meet specified requirements and standards. Quality Assurance activities include prequalification, technical evaluations, quality control, and monitoring. Quality control refers to a set of activities to determine whether the specified standards are being maintained through inspection, sampling, and laboratory testing.
Read more about UNFPA quality assurance processes:
Access RH Factsheets
Infographics
UNFPA Procurement Statistics
Census Procurement