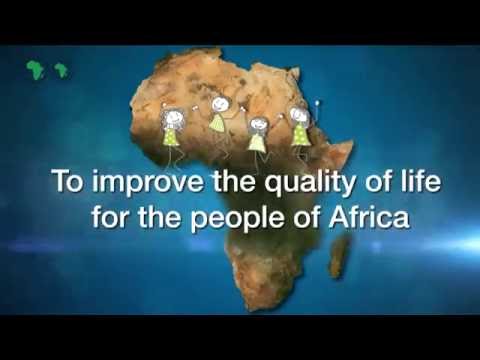 About AfDB
The African Development Bank (the "Bank") is an 'AAA' rated regional multilateral development finance institution, established in 1963, with a mandate to further economic development and social progress of African countries, individually and collectively. 80 member countries including all the 54 African countries and 26 non-African countries in the Americas, Europe and Asia own the Bank.
The Bank's principal functions include: (i) using its resources for the financing of investment projects and programs relating to the economic and social development of its Regional Member Countries (RMCs); (ii) the provision of technical assistance for the preparation and execution of development projects and programs; (iii) promoting investment in Africa of public and private capital for development purposes; and (iv) to respond to requests for assistance in coordinating development policies and plans of RMCs. In its operations, the Bank is also required to give special attention to projects and programs that promote regional integration.
The Bank began its operations from its headquarters, in Abidjan, Côte d'Ivoire on July 1, 1966. For the purpose of its operations, the Bank also maintains Regional Resource Centers and Field Offices within RMCs.
Procurement
Corporate Procurement
The corporate procurement function is responsible for the acquisition of Goods, Services, Real Estate and Works necessary for the discharge of the institutional activities of the Bank.
Common goods and services regularly procured by AfDB include the following items:
IT services & equipment

Catering

Office furniture & equipment

Safety & security equipment & services

Leasing and rental

Advertising & communication

Building repair & maintenance

Financial services.
The Bank has in place guidelines for sustainable procurement that ensures all procurement processes are implemented in a sustainable manner.
Projects Procurement
The Bank funds development projects and programs in RMCs. Such funding generates opportunities for the business community and provides them with an opportunity to support economic and social development in the continent and also to alleviate poverty which is one of the principal functions of the Bank. The recipient countries use these funds to procure goods, works and services to implement the projects and are responsible for the procurement process. As part of its fiduciary responsibility, the Bank ensures that the procurement procedures and the fundamental principles of efficiency, fairness, transparency, competition and equal opportunity are followed. To access the Bank's project procurement policy, click here: http://www.afdb.org/en/projects-and-operations/procurement/resources-for-businesses/guide-to-business-opportunities/
Eligibility
For projects financed by the Bank resources, the charter requires suppliers for contracts for institutional activities and projects to be nationals of a member country. Only bidders from a member country of the Bank are eligible to participate in the procurement process. For goods to be eligible, they must originate from a member country. To access the member countries of the Bank, click here: http://www.afdb.org/en/countries/.
Consultancy
In addition, the Bank recruits individual consultants and consulting firms to carry out specific assignments relating to the business of the Bank. To access such opportunities, click here: http://www.afdb.org/en/projects-and-operations/procurement/resources-for-businesses/expressions-of-interest-for-consultants/