International Monetary Fund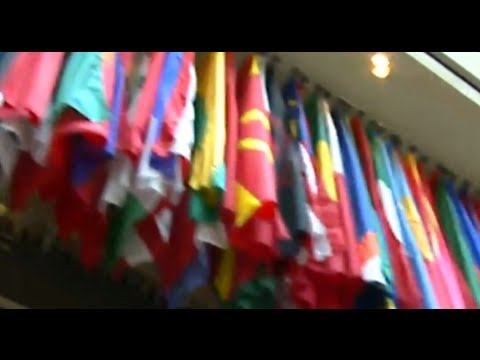 About IMF
The International Monetary Fund (IMF) is an organization of 189 countries, working to foster global monetary cooperation, secure financial stability, facilitate international trade, promote high employment and sustainable economic growth, and reduce poverty around the world.
Created in 1945, the IMF is governed by and accountable to the 189 countries that make up its near-global membership. IMF employs about 3000 people in its headquarters, overseas offices and training facilities.
The IMF's primary purpose is to ensure the stability of the international monetary system—the system of exchange rates and international payments that enables countries (and their citizens) to transact with each other. The Fund's mandate was updated in 2012 to include all macroeconomic and financial sector issues that bear on global stability.
Procurement
The IMF procurement team is composed of 15 professionals located in Washington DC within the Strategic sourcing and Services units. Procurement in IMF follows a centralized approach and accounts for approximately $320 Million per year. IMF manages approximately 650 active contracts, of which the purchases over $50 000 have been made via competitive procurement.
The mission of IMF's Procurement division is to add value to the work and image of the Fund through the execution of the purchase process respecting the principles of fairness, integrity and transparency through competition. To best serve the Fund's business needs, Procurement brings specialized knowledge, best practices, and market competitiveness into the work programs.
Procurement activities range from traditional purchasing to transformational programs in the areas that include:
Facilities
Security
Hospitality & Catering
Transportation
Secretaries
Interpretation
Multimedia
Information Technology, and
Overseas Offices
Nature of Outsourced categories
Outsourced Categories
Headlines
Facilities

3 million sq. feet of property
Leed certified facilities in Washington DC (Gold)

Security

3,500 staff protected - both nationally and internationally
Critical international evacuations

Hospitality, Catering

3,300 transactions every day
5,400 catering events per year

Transportation

46,000 travel bookings each year
95,000 hotel nights booked

Secretaries

10,000 attendees
16,000 vendor hours, 3,300 staff hours per spring - annual meeting

Interpretation

25 million words translated each year
40 languages interpreted

Multimedia

3,000 photography activities
480 featured videos
1,150 live broadcasts

Information technology

10,000 mobile devices, 2,600 work stations
5M plus electronic documents
280 information data services

Overseas Offices

116 overseas offices / training facilities / RTACS
160 international shipments
5,000 diplomatic pouches sent
Outsourced categories by spending
| Outsourced categories | FY2014 Total Annualized Spend ($millions) |
| --- | --- |
| IT Services | 80 |
| Transportation | 60 |
| Facilities | 48 |
| Hardware & Software | 32 |
| HR Services | 15 |
| Security Services | 12 |
| Information Services | 11 |
| Multimedia | 7 |
| Telecom | 7 |
| Print Services | 7 |
| Insurance | 2 |
| Misc. Goods & Services | 39 |
| Total Annualized Spend | $320K |